LANDSCAPE CONTRACTOR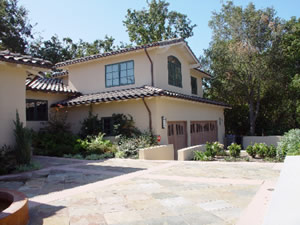 A licensed landscape contractor has passed a test showing that they understand the minimum standards required to serve the public. Licensed by the state, they must be bonded so that should they suffer an injuring, the cost of materials to complete your project will be paid for by the bond company -- and not you! Alder Landscape Architecture is both licensed and insured. It is safe to work with us!
There are many unlicensed landscape contractors that provide services to the unaware public. Some unlicensed landscape contractors provide referrals by asking you to call their relatives or close friends. Therefore, you may think you have the best landscape contractor in the !whole world" but when your project is finished, you are likely to find out otherwise.
Please, the difference in cost may be less than you think between a licensed landscape contractor and a gardener. Don"t take chances with your landscape design, call Alder Landscape Architecture today!